Diabetes Insight Blog #14: Shunta's Challenge and the importance of an inspiration 'spark'.
Justin Morris
I have previously written about my diagnosis story when after my diagnosis at 10 years old I was told it would be impossible to ever live out my dream of one day being a jet plane pilot. This bad news changed for me a few years later when my diabetes doctor introduced me to some inspirational stories of people whom lived with type1 diabetes. Namely, the story of Mr Steven Renouf a champion Australian Rugby player in the 1990's. As a young rugby fan this story meant a lot to be and acted as a 'spark' to shift my perception of what Diabetes was and the role it was going to play in my life. It helped me appreciate that there is so much more we CAN do than we CANNOT with this condition. My journey since then has not been in Rugby but instead cycling.
Having raced as a professional cyclist and now as a community ambassador for Team Novo Nordisk I can now fully appreciate the impact that this team has on igniting those sparks of inspiration in other people's lives.
Since 2017 I have been involved in an event in the United Kingdom named the 'pedal for 7' where a group of Novo Nordisk employee's, health care professionals and people with diabetes cycle for up to 7 days across this interesting country.
Last year I met 2 young cyclists who had T1 diabetes, this event was their first interaction with Team Novo Nordisk. This year I returned to partake in the same event and I had the opportunity to again catch up with these 2 young riders Andrew and Louis. They had since been inspired and encouraged to pursue their sport despite their T1D.
In 2019 both had been invited to attend a 'talent ID camp' in the USA as a beginning to their own potential lives as professional athletes. It was inspiring for me to see the increased drive and determination both these riders had just 1 year after their first meeting with Team Novo Nordisk.
I do believe our team acted as that spark of inspiration for Louis and Andrew.
The races of the team and the community interaction events we are involved in as Team Novo Nordisk enabled that spark. Which I know was for me just what I needed as young boy feeling disenfranchised by my diagnosis. It is a GLOBAL mission however to share this spark, and being able to share such stories as that of my own and Team Novo Nordisk's in Japan has had lasting impacts.
Shunta Tanaka from Oita, Kanoya I first met in 2017 as a young Keirin racer. He had amazing POWER on the bike when I first got to go for a ride with him. It was very impressive! We met at a Team Novo Nordisk community roadshow event. Here the story of TNN and the importance of seeing our diabetes as a challenge not a barrier was shared.
I got to hear about Shunta's goal of racing his bike in the Keirin event at an international level. Shunta put his training regime into place and got to experience his first taste of international racing in New Zealand last year where he became the South Island champion of the Keirin track cycling sprint event. This success enabled him to pursue the next step in international competition.
This year I was again lucky to travel with Shunta this time to the USA where he would be racing in his first UCI (top level international) event against previous world and Olympic champions.
Here Tanaka san got to meet some of his idols of the sport, the people who initially ignited his spark for Keirin racing. Also, Shunta was able to meet with Ms Mandy Marquadt a Team Novo Nordisk rider who is the USA champion of the Keirin and is on track to represent USA at the 2020 Tokyo Olympics!
This trip I believe had two very important takeaways not just for Shunta but for the wider Diabetes community:
1.     The importance of the TEAM:
Every athlete at this competition had support from team mates, support staff or friends/ family. The one's who achieved top results were constantly working WITH their team: coaches, team mates even competitors. This is such a crucial element of success not just in cycling but for life in general I believe. I think working with Mandy from TNN really highlighted this and the increased importance this point has for people with Diabetes.
2. A new SPARK to share:
Shunta's experiences racing overseas, experiencing different culture, climate, food, language, people can be very hard to deal with for some young people. Shunta dealt with this with great grace and maturity. These experiences have equipped him with a powerful story and message for his peers in Japan. The more localised the story, the more powerful. I know Shunta can now be a 'spark' for other people living with diabetes in Japan.

This month (late July-August) I am again in the beautiful country of Japan and am having really positive experiences meeting members of the diabetes 'team' in this country.
Japan is VERY lucky to have very smart and passionate people working as part of the diabetes team! The doctors, nurses, summer camp directors and people with diabetes I have met are all very motivated to help us people with diabetes here. I encourage you to seek them out and utilize them next time you have any challenges with your diabetes. Remember they are always just that challenges not barriers :-). 
Thank you very much for taking the time to read this blog.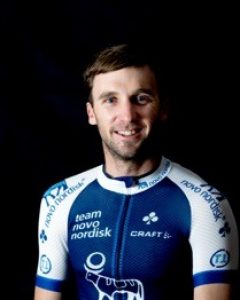 After receiving a diagnosis of type1 diabetes at age ten, Justin's dreams and goals in life were threatened. Turning to cycling to help him cope with type1 diabetes quickly proved to not only be beneficial but also the start to a successful pro cycling career. Justin spent five years as a professional in road cycling travelling the world racing his bike. Dealing with the challenges of sport and diabetes across five different continents has given Justin a wealth of stories and knowledge about dealing with challenges on and off the bike.
Having since transitioned from a pro cycling career to completing two university degrees in psychology and education from Macquarie University in 2015 and being awarded with a University Blues Award for excellence in sport and academics. Justin continues to fuel his competitive streak with multi day mountain bike racing for team SubarumarathonMTB.com, having achieved podium finishes at The Crocodile Trophy, The Simpson Desert BikeChallenge, The Pioneer in New Zealand and The Mongolia Bike Challenge.
Since 2011 Justin has complemented his cycling career with sharing a message of hope, empowerment and overcoming adversity to audiences internationally.

Contact:

Twitter: @JustinMorrisTT1
Instagram: @justinmorrismdog
LinkedIn: https://www.linkedin.com/in/justin-morris-3a71b4a7/www.mindmatterscoach.com
Go to the top of this page

---